Mid-Week Services will be held
ONLINE ONLY!
Read our COVID-19 Update
Spirit and Truth Family,
As an update to my previous communication, we have decided to hold mid-week services online only! Please join us on Facebook Live at our regularly scheduled time for both Tuesday morning and Wednesday evening services. We look forward to connecting with you online!
CLICK HERE TO JOIN TUESDAY CONNECTION SERVICE
ONLINE ONLY - FACEBOOK LIVE
MARCH 17TH AT 11:00 AM
CLICK HERE TO JOIN WEDNESDAY STUDY SERIES
ONLINE ONLY - FACEBOOK LIVE
MARCH 18TH AT 7:00 PM
We have been carefully monitoring the evolving COVID-19 (Coronavirus) situation and have decided to keep our doors open for Sunday services only at this time. We trust each of you to make the best decision for you and your family members.
Please continue to follow guidance from the CDC and local government, especially as it relates to seniors and those with existing health conditions.

If you have any concerns, please stay home.

The health and safety of every person who walks onto our campus continues to be a top priority. If you choose to attend, please be confident that we are taking every precaution during this season. We will have hand sanitizer available in the foyers, fellowship hall, kids areas and all over the buildings. We will also be sanitizing all buildings before and after services. We don't want to live in fear. However, we want to be awake and aware to do all we can to be cautious and preventative.
For those of you who choose not to attend, please join us online via Livestream or Facebook Live. We also ask you to please consider our various

online/text donation options

to help us maintain our weekly campus expenses.
We are also coordinating other ways to stay connected during this time - stay tuned!
We will get through this season together! Do everything you can to be safe and don't allow fear to take hold of your heart.
Fully Awake in 2020!
D. E. Paulk
In 2020 I am FULLY AWAKE to the divinity unfolding in me, flowing through me and manifesting as me.
2020 FULLY AWAKE Affirmation:
"In 2020 I set my intention to be FULLY AWAKE. This year I will endeavor to Know Myself, Understand Others and Connect with my Source. I recognize I cannot realize my best life while remaining asleep to my spiritual, physical, emotional or financial health. In the process of becoming FULLY AWAKE I am willing to be fully aware of any blind spots in my life. In 2020 I am finished with denial and ready to see my self and my soul with 20/20 vision. I am a triune being and this year I will be FULLY AWAKE to my body, soul and spirit. I am Created BY God, Creative LIKE God and Creating AS a god. And in 2020, I will be FULLY AWAKE to my Divine Creativity."
PRAYER OF SURRENDER
Spirit of Truth, CARRY ME where you will; BRING TO ME what You will; TAKE FROM ME what You will; AWAKEN IN ME what You will. The Christ MAN is around me. The Christ MIND is in me. The Christ POWER flows through me. And, the Christ MYSTERY exists as me. I believe it. I perceive it. And, now I receive it! I am surrendered. Amen. And, so it is!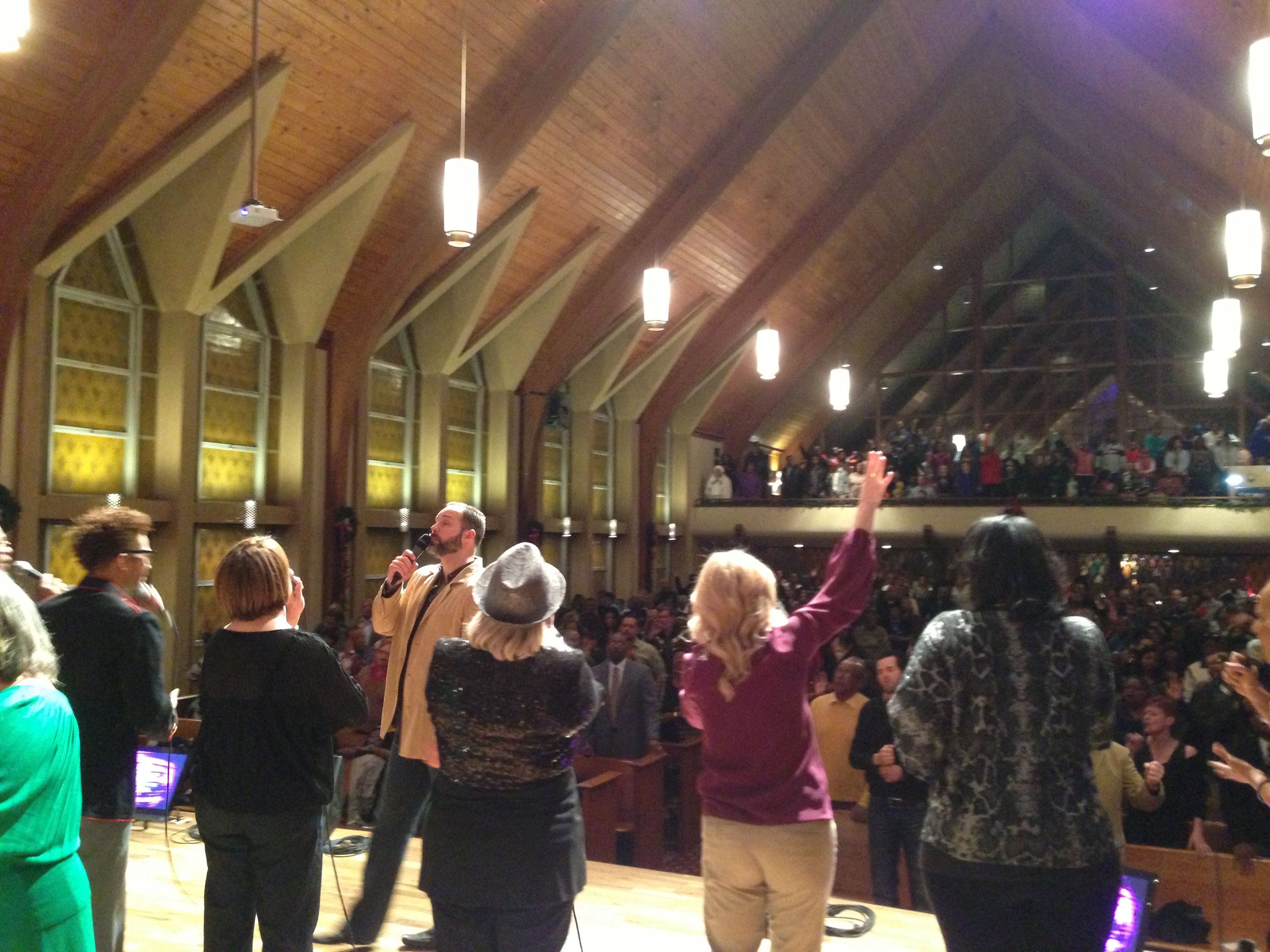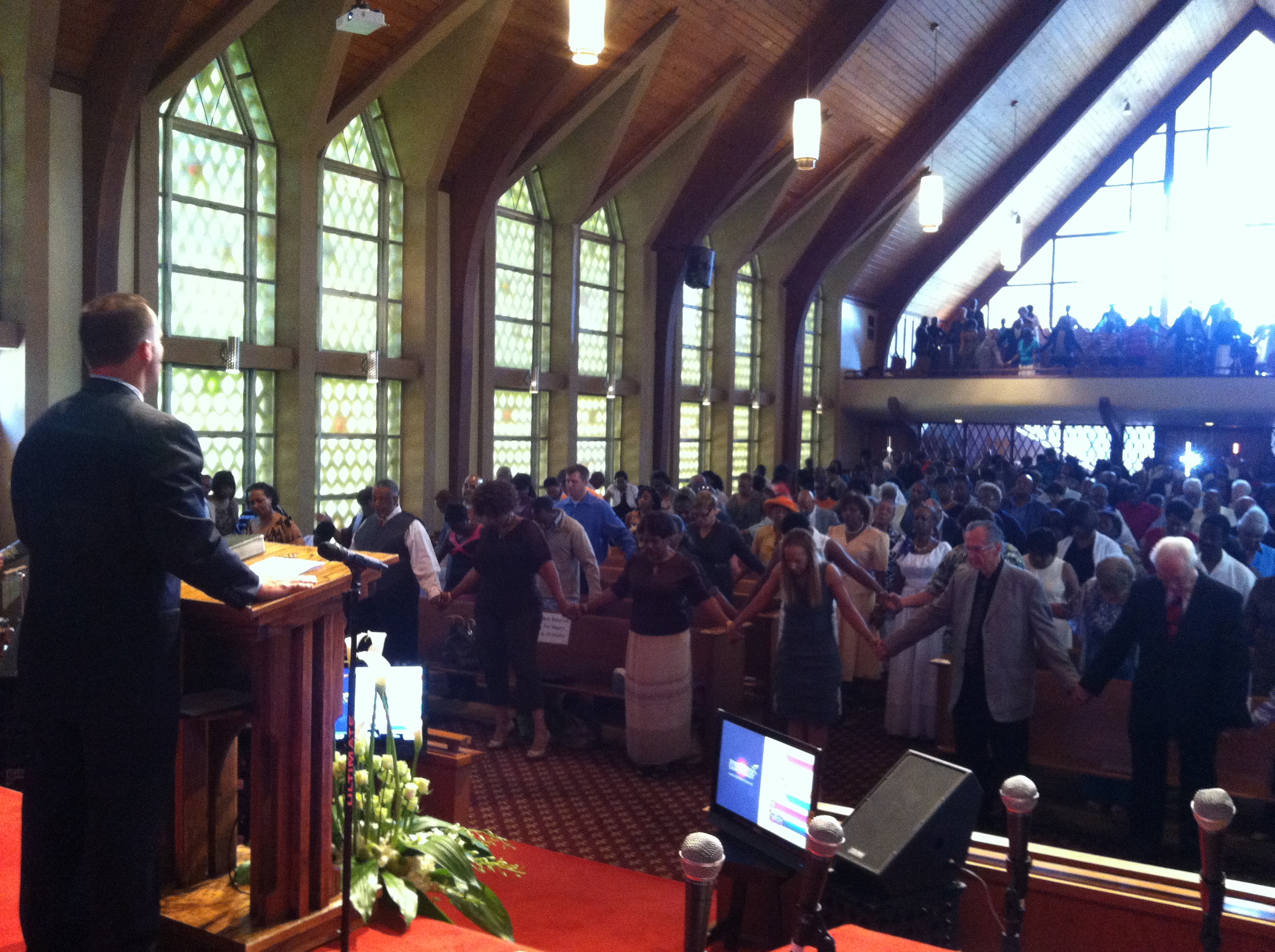 Service Times

SUNDAYS
10:00 a.m. Worship Service
Communion on First Sundays
TUESDAYS
10:30 a.m. Fellowship
11:00 a.m. Connection WEDNESDAYS
7:00 - 8:00 p.m. Study Series