Cathedral Family,
Today, May 31, 2012 we successfully closed on our new church home. Look at God!
I am overwhelmed with emotions of gratitude and thanksgiving for so many things. Thanks be to God for making a way where there seemed to be none. Thanks be to God for keeping us safe in the hollow of His hand. Thanks be to God for working all things together for our good. Thanks be to God for the blessing of walking hand in hand into a new season with a faithful and loyal people.
Yesterday would have been our late Bishop's 85th Birthday. It is hard to believe he made is transition 3 years ago. Also, our first Sunday in our new home will begin the 7th year since Brandi and I came back to the Cathedral from Grace Church.
3 is symbolic of Resurrection.
7 represents Perfection and Completion.
As I signed the last purchasing document for our new home I could sense the power of Resurrection and also a Perfecting of everything that has concerned us!
There are no obstacles blocking our path to destiny. However, there remains much to be done to prepare our new home. I am confident that we can do it together!
Let's celebrate this victory together as a family this Sunday, June 3, 2012.
Bring your best praise!
Pro-Love,
D. E. Paulk



D.E., Brandi, Esther and Micah Paulk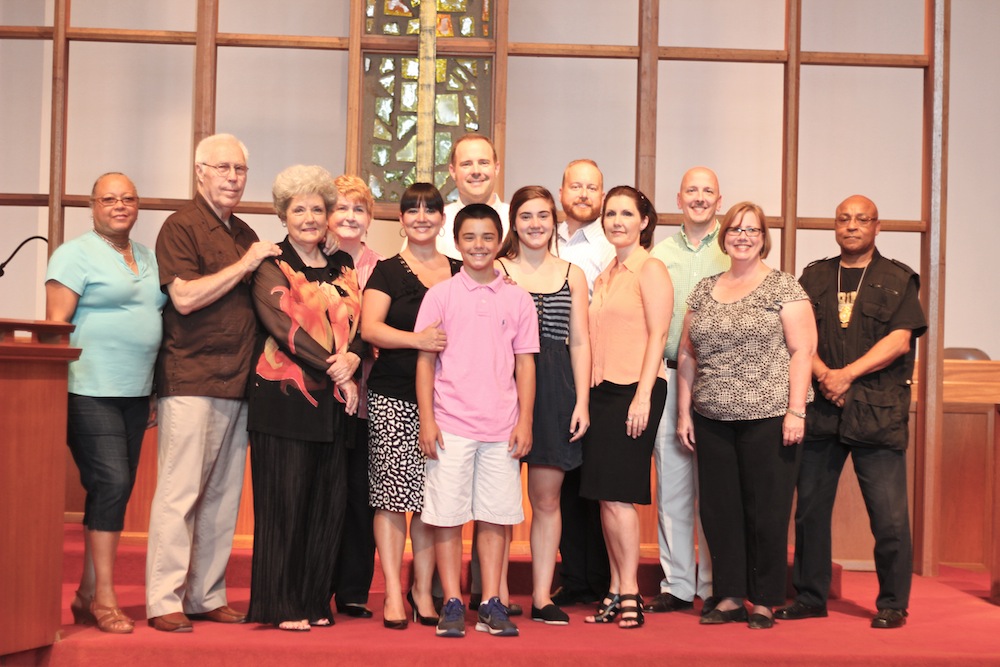 The Cathedral Founders and Staff