HOW DO I ORDER?
If you would like to order any of the products on this page or have questions, please contact us at
(404) 243-5020
,
info@mycathedral.org
or
click here
to use our Online Form.
ONLINE PRODUCT SALES
You can also purchase books by Pastor D.E. through PAYPAL or AMAZON.COM using the links below.
Contact Us
PayPal
Purchase any of the products on this page. Just click the Add to Cart button where available, then check out securely through PayPal (no account necessary).
EBOOKS - Coming Soon
Books will be available soon through the iTunes Store (iBooks), Kindle and Amazon.com. Stay tuned...


OTHER PRODUCTS
Message CDs & DVDs
Message CDs are available for $5 for all services. Message DVDs are available for $10 for Sunday services only.

Tshirts & Wristbands
2011 Pro-Love Tshirt
$15
Old Pro-Love T-shirts
Adult and Children's sizes $5

Pro-Love wristbands $1

Short Books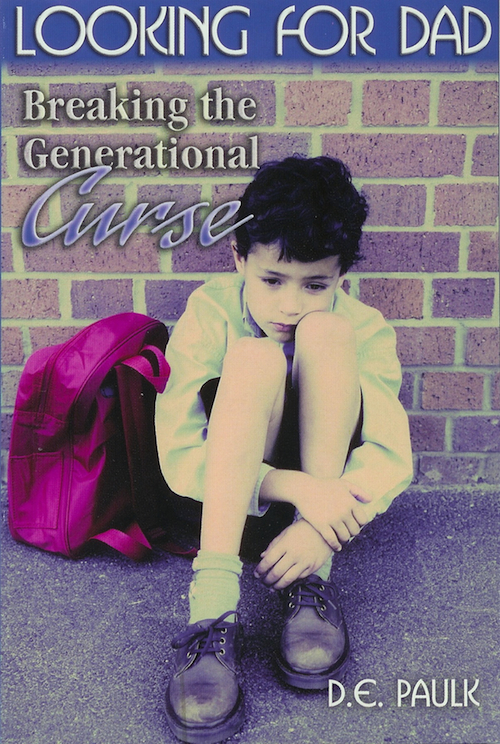 "As you read this book, you will catch a glimpse of the man... a husband, a father, a son, a brother... but most of all a voice for God in this day and age. What he has to say can help you change your life for the better. Listen and learn. He is speaking to you..." -Introduction by Pastor Don Paulk
$5 each

Devotionals by Pastor D. E.
"I have heard that if a person can repeat the same action for 30 DAYS it will inevitably become a habit." These devotionals are an amazing tool as we expand our understanding of the GRACE of God and the KINGDOM of God. Each devotional includes a daily prayer, scripture references, and daily confession.
$10 each

Music CDs
We have various music CDs available for sale. Please contact us for a list of offerings.

Contact Us
FEATURED PRODUCT
Pastor D.E. Paulk
If you are like me you have struggled to accept the modern Christian church's portrayal (or betrayal) of God, depiction of the devil and description of hell. Many god-fearing people and good-hearted preachers alike have long harbored unspoken thoughts of a more loving, merciful and masterful Creator. However, just about as many who subscribe to this grander vision and version of God also admittedly and even ashamedly lack the ability to reference the Bible and specific passages of scripture in order to publicly validate these privately held higher concepts of God... $20 read more
Pastor D.E. Paulk
I Don't Know is the required confession needed to be granted admission to the path of enlightenment and to The Way of Knowing. I Know is conclusive, ending, finite and therefore devastating. I Know is an enemy of immortality and nemesis to The Way of Knowing. We are all infinite spirits and the offspring of the Infinite Creator. When we discover the I Don't Know within we unleash our Infinite nature and unearth the Endless Us! Are you ready to put on immortality?

All Truth flows to us from One Divine River... $20 read more
BOOKS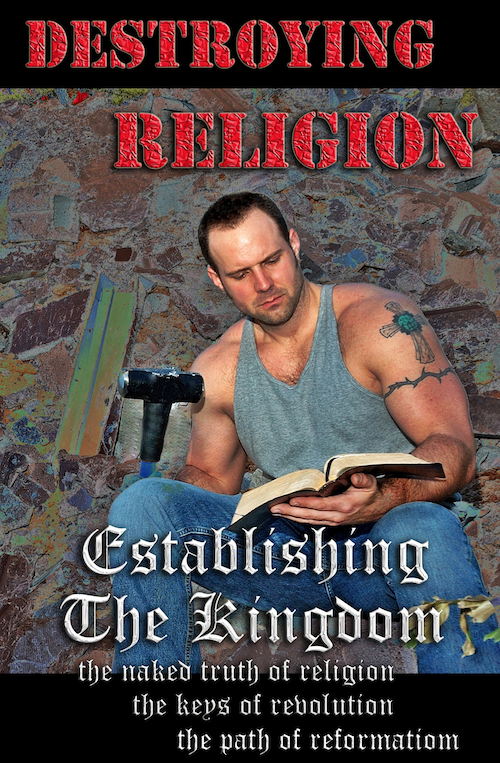 Destroying Religion, Establishing The Kingdom
Pastor D.E. Paulk
the naked truth of religion
the keys of revolution
the path of reformation
Tired of your faith being shaken every time your favorite religious leader stumps his toe? Weary with religion and searching for something spiritual?

Destroying Religion… Establishing the Kingdom will lead us back to the original church, free from religion, full of power and relevant in society!

If you're looking for an almost extinct Christian transparency, honest confessions of a pastor and a balanced approach at expanding God's Kingdom on the earth, look no further. This is the book for you! $15
Finding Sacred In The Secular
Pastor D.E. Paulk
In our over-hyped age, where style subs for substance and truth is a matter of spin, this book is a genuine must-read. Skim a page. Pick a paragraph. And see for yourself.

Those who have never heard a preacher before - or who have listened to too many before - should hear this one. Hey, just check out what he says about Larry Flynt. Depending on your presuasion - or prejudic - you'll either chuckle or express your opinion with a choice word or two. Whatever your reaction, you'll keep reading. This preacher has something to say

For those who think Christianity has a positive message for the new millennium, this book is right on-time. For those who know "Jesus is the answer," but can't figure out why so few want to ask the question, this book is a revelation. To Christians who believe faith is supposed to be relevant for this world not just the next, this book maps a new strategy. And for non-Christians who thought the only words Christians could say were uninspired variations on the theme of "Get saved!" -this book is a breath of fresh air.

Love it. Hate it. Just read it. This book matters. $15